StockGraphy join the Metaverse Standards Forum.

June 30, 2022

StockGraphy Inc. is pleased to announce that it has joined the Metaverse Standards Forum™ hosted by Khronos Group Inc.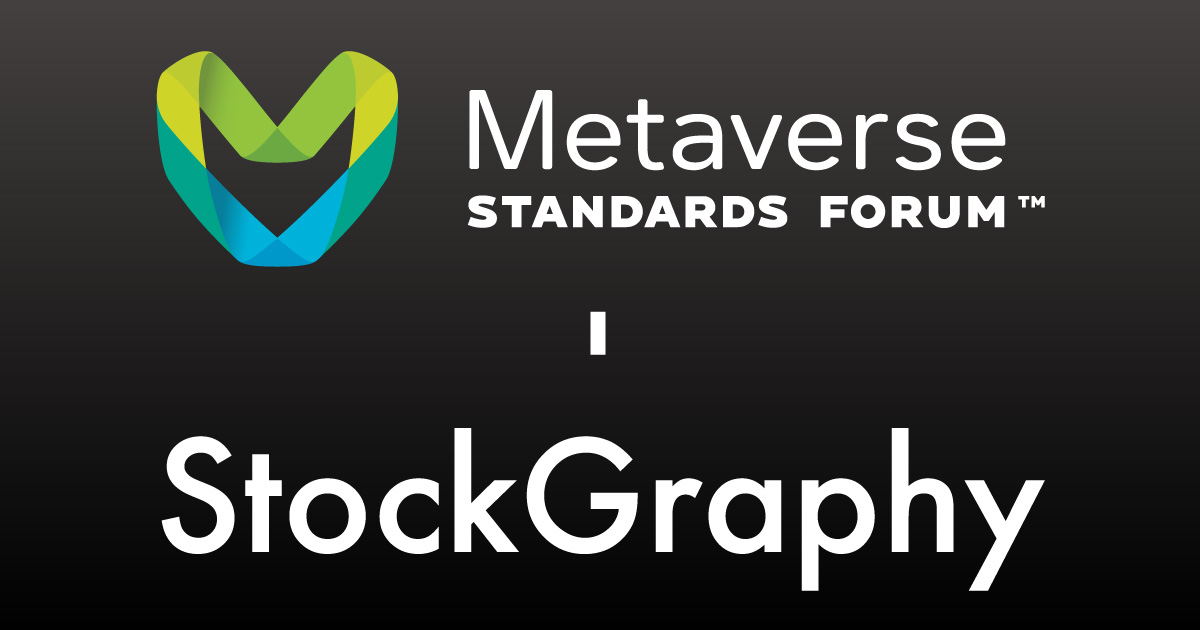 About Participation in the Metaverse Standards Forum

The Metaverse Standards Forum is the newly established forum to promote interoperability standards for the open metaverse and is open to all companies and standards organizations.

The Forum is hosted by the Khronos® Group, which develops industry standards for 3D graphics, AR/VR, parallel programming, vision acceleration, machine learning, and more.

Since StockGraphy has been a member of the Khronos Group, in the hope that it can work with the general participating organizations to have a broader discussion directly related to real market, it has decided to join the Metaverse Standards Forum, which is more open to and free charge for all organizations.

StockGraphy will examine 3D content technology that can consistently respond to a variety of platforms, including the metaverse, and the different tastes of reality among different user groups, and will seek technical specifications that simultaneously realize portability and interoperability of 3D data, LOD, and optimization for each demand.


Other Participating Organizations

In addition to the business companies, the following standards organizations also participate in the forum.
World Wide Web Consortium, Web3D Consortium, Open Geospatial Consortium, and Spatial Web Foundation.

Corporate members include Meta, Google, Microsoft, Nvidia, Autodesk, Adobe, Alibaba, Epic Games, Unity, Huawei, Qualcomm, Sony, NVIDIA, IKEA, Wayfair, and other major companies also participating.


The other works of StockGraphy



© 2022, Epic Games, Inc. Epic Games, the Epic Games logo, RealityCapture, RealityCapture logo are trademarks or registered trademarks of Epic Games, Inc. in the United States of America and elsewhere. All rights reserved.

© The Khronos® Group Inc. 2022. All rights reserved.

THE METAVERSE STANDARDS FORUM IS HOSTED BY THE KHRONOS GROUP INC. © 2022 THE KHRONOS GROUP INC. ALL RIGHTS RESERVED